Digital innovation can help not only the company's management, but also employees so they can comprehend their roles in new ever-changing environment full of online systems, innovations and digitalization. Thanks to new digital platforms you have an opportunity to change the whole process and communication with employees in a truly revolutionary way and you can also awake their enthusiasm for new technologies.
Digital Technologies in Personal Management
Personal Information Systems
HRIS (HR information system) not only saves time, but it allows managers to concentrate on work with their employees, and it also helps personal department to manage processeses effectively and to offer updated data for decision-making. We can advice you not only regarding the choice of HR system, but we can be your partners during creation of resource materials and information needed for initial investigation of your needs. Based on this knowledge we recommend you the software solution that makes the work easier not only for personalists, accountants, managers, but also for other employees.
Smart Systems for Personalists
Digital HR is transformation of processes by inserting technologies into structure of daily business. We try to bring the digital world which is part of daily life to HR and to your employees, because mobile technologies rule the world. Digital technology is more than just the technology, it brings human resources of commerce together, simplifies older processes, offers information to employees by solutions that form employees' better experience.
Modern Forms of Communications
It is about faster, more effective and modern forms of communication with employees. Our solutions will help you to stay in touch with your employees through mobile technology. We don't just recommend applications and online solutions, we will also give you know-how, show you how to work with these tools and how to set up the process. We will become your partners during process of implementation in your company (company's culture).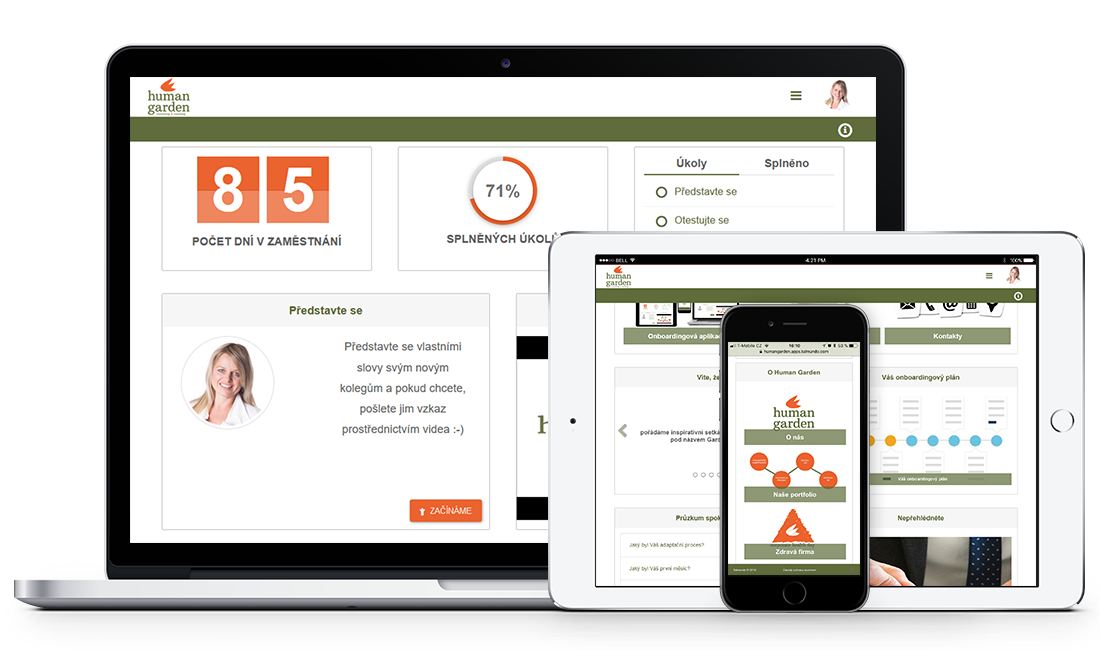 We offer precise solutions for digital recruitment, adaptation/onboarding, internal communication, assessment and further employees' training.